Meet Dr. Liana Tremmel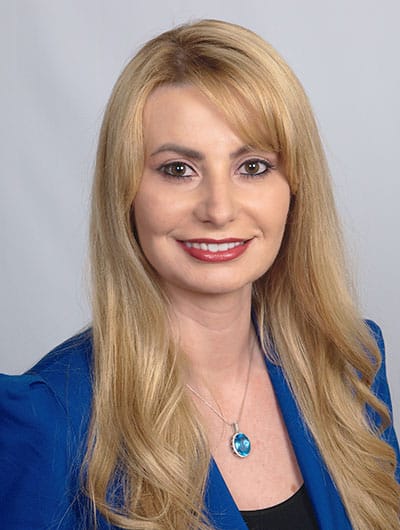 Dr. Tremmel will strive to provide painless and stress free treatment. Her philosophy in practicing dentistry is focused on being honest and forthright with her patients where there dental needs are concerned. A comprehensive approach in delivering the highest standards in care with the patients overall oral dental health is also very important to her. The incorporation of new technology and materials into smile enhancement helps Dr. Tremmel create a more attractive, healthier smile that everyone appreciates!
Dr. Tremmel completed dental school in 2005 and continued to complete a 2 year dental residency program, with high honors, at the University of Colorado in Denver. She has a great love for general dentistry and loves working with children as well as adults. Dr. Tremmel has always been driven to learn, with a high respect for continuing education, and the desire to achieve the best potential possible both for herself and the care of her patients. She is an active member of the American Dental Society, Illinois State Dental Society, Chicago Dental Society, and is an active dentist in the U.S. Army. Dr. Tremmel has always left time in her schedule to volunteer her dental services to those in need. She also participates on a Dental Arts board which reviews current dental research projects and products. On a more personal note, Dr. Tremmel is an avid reader, she enjoys ballroom dancing and singing as a soprano in her faith community's choir. She also loves animals and is currently enjoying her new kitten, "Mia".